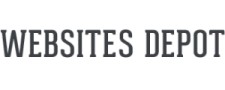 Local business owners and members of the public at large are invited to take part in this free educational workshop.
Silver Lake, CA, January 23, 2017 (Newswire.com) - ​Leading Los Angeles Web Agency Websites Depot will be hosting the next Google Partners Connect event on February 8 at its Sunset Boulevard headquarters in Silver Lake. The event is a free educational workshop and is open to all members of the public who RSVP before the event. Attendees will learn about some of the inner-mechanisms of Google and the latest digital marketing trends.
Jeff Montgomery and Kevin Cho of Google Marketing Solutions will be two main keynote speakers transmitting live into the Websites Depot offices. The event is especially-tailored to key decision makers and marketing representatives of businesses. Key topics covered will be pinpoint-targeting of new customers based on where they spend the most time online as well as management of multi-device and multi-platform advertising campaigns. Businesses can gain valuable insight into how to drive at key decision points among their customer base.
Montgomery, Director of Mid-Market Sales at Google, will take participants through new trends in the evolving mobile landscape. As there has been a shift towards mobile devices and new online platforms, Montgomery will share insight into how get found and get contacted during micro-moments when consumers choose to seek out a product or service.​
​Cho, Agency Accounting Strategist, will give insightful tutorials on how to decipher metrics and adequately bid on digital advertising campaigns in order to "leverage the most successful touch points." By using constantly-evolving analytic tools that are easily available to most marketers, business owners can learn how to gauge feedback from web traffic and new customers in real time.
Since their previous Google Partners Connect events hosted in 2016, Websites Depot has upgraded its offices to include more seating accommodations to the boardroom conference-style event. In the last event, Google's Tim Reis showed participants techniques for generating "intent, context and immediacy" when interacting with customers.
Websites Depot will be providing complimentary refreshments such as coffee, bagels, fruits and other snacks for the enjoyment of attendees during their visit. Those who call the office in advance can receive a technical marketing audit of their website that will be prepared for them when they arrive. Bringing a laptop to the event is encouraged.
The event starts at 9:30am on February 8, and should run no longer than two hours. Websites Depot is located at 4343 Sunset Boulevard in Los Angeles. The office is in suite 201 on the second floor.
For more information, or to make a press inquiry, please call (323) 912-1105 or e-mail contact@websitesdepot.com.
Source: Websites Depot Inc.
Share: