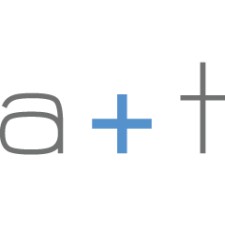 LOS ANGELES, August 21, 2019 (Newswire.com) - Abedian + Totlian, a law firm accounting in Glendale, offers law firms, doctors and other professionals bookkeeping, tax preparation and business management services, among others. This past tax year was the first year that the new 2018 tax code went into effect. As a result, many law firms ended up with a higher tax liability than they perhaps had hoped for. This coming fall is a period of time when they might find it advantageous to restructure their tax liability.
The 2018 tax law changed the tax law in more ways than many people may have realized. Abedian + Totlian helped many of their clients with preparing their taxes in accordance with the new laws, always with an eye towards minimizing their tax liability. Since tax filing in April, Abedian + Totlian has added many clients who paid more in taxes than they had wanted to for 2018.
"Now is one of the best times to restructure your law firm's taxes. So many law firms and others paid much more in taxes than they expected, which has left them smarting. The best play isn't to wait till next year and then do things at the last minute. Rather, the right move is to restructure now, to get ahead of things, so that you can make sure your tax liability is as minimal as you'd like it to be long before April 2020 comes around." -Emil Abedian, from Abedian + Totlian.
In addition to law firm CPA, Abedian + Totlian work with all different kinds of entrepreneurs in Glendale, doctors and the surrounding area.
For more information about virtual accounting in Glendale, restructuring taxes, or to make a press inquiry, contact Abedian + Totlian 330 N Brand Blvd., Ste 1020 Glendale, CA 91203 (818) 600-6306 or https://www.aandtcpas.com/.
Source: Abedian + Totlian
Share: