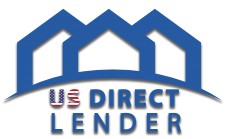 LOS ANGELES, April 8, 2019 (Newswire.com) - US Direct Lender, a lending company that offers no doc loans and more, will open a new branch in Encino on April 19. To coincide with the opening of this branch, US Direct Lender is also offering multiple loan deals.
For the next two months, US Direct Lender will pay for appraisal on any loans that are over a million dollars. The way this will work is that the borrower pays for the appraisal upfront, and then will be reimbursed at the closing of the loan. In another promotion, US Direct Lender will give customers a $500 credit for the closing cost of the loan at closing for any loan from $600,000 to $1,000,000.
A direct lending company, the main location of US Direct Lender is in Pasadena. The company underwrites their own loans, offering many different kinds. High balance loans and reverse mortgage services are just a few of the lending options that US Direct Lender offers.
"Consumers have helped our business grow to the point where we're expanding into Encino, so we want to offer them more as a 'thank you.' As our branch opens in Encino, you'll be able to get reimbursed for appraisal on any loan over a million dollars. We'll also give consumers $500 in credit for the closing cost of certain loans, too. We're always looking for ways to give more back to our customers," said Amir Mohammed Seif, Founder of US Direct Lender.
US Direct Lender also offers cash out loans, home equity loans, and more. They usually make lending decisions within 48 hours.
For more information about US Direct Lender, reverse mortgage financing, or to make a press inquiry, contact US Direct Lender at 127 N. Madison St. #24 Pasadena, CA 91101 (626) 460-8900.
Source: US Direct Lender
Share: