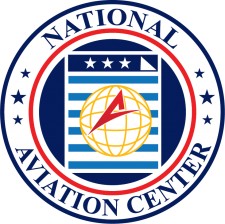 SSL Encryption Provides Extra Security
LOS ANGELES, May 23, 2019 (Newswire.com) - The National Aviation Center, a company that helps with airplane registration and other documents, recently upgraded their already strong security even more. Their online aircraft registration submission portal is now SSL encrypted.
Short for "Secure Sockets Layer," this security makes sure that the link between a web server and a browser is encrypted. With this security, any and all data is kept private when it passes between the browser, the web servers, and vice versa.
With this SLL encryption, now every bit of data that customers transfer is encrypted. Due to that encryption, the data is, for all intents and purposes, locked. It can only be unlocked by the National Aviation Center, which means that no one else is able to open it. To even get the SSL certificate, the National Aviation Center had to pass a rigorous third-party validation process.
"When you give information about your airplane or credit card to a company, you shouldn't have to worry that it's going to be hacked or lost. That's why we made our security even better. We know there are those out there who would steal your information, so we do everything we can to make sure that it's as secure as possible. It's one more way that we can help our customers," said a spokesperson for the National Aviation Center.
The National Aviation Center helps airplane owners with various forms of documentation, such as FAA aircraft registration renewal, abstract of title and more.
For more information about SSL encryption, airplane registration, or to make a press inquiry, contact the National Aviation Center at (800) 357-0893.
Source: National Aviation Center
Share: