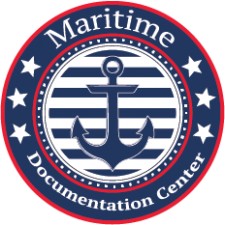 LOS ANGELES, May 22, 2019 (Newswire.com) - The Maritime Documentation Center, a company that assists vessel owners with maritime documents, strongly urges boat owners to be as safe as possible in the operation of their watercraft this summer. The US Coast Guard's Boating Safety Division recently released a study on boating-related deaths, many of which were tragically preventable.
For example, 84.5% of drowning victims were not wearing a lifejacket at the time. Additionally, 81% of all boating-related deaths occurred on a vessel where the operator had never received boating safety instruction. In 19% of all deaths (including drowning), alcohol use was considered a contributing factor. Other contributing factors resulting in accidents and deaths were "operator inattention," "improper lookout," "operator inexperience," "machinery failure," "excessive speed" and "navigation rules violation" respectively.
"Everyone wants to get out on a boat when it's nice out. However, you want to make sure that you're fully prepared. That means having a personal flotation device for everyone on board, it means checking the engine and having a lookout who knows what they're doing. It certainly means that you know what you're doing, which is why you should take a safety course before taking the helm. It makes a better, safer boating experience for all involved," according to a spokesperson with the Maritime Documentation Center.
The Maritime Documentation Center was founded to offer an easier way for vessel owners to send in their boat documentation.
For more information about safe boating in America, the US Boat Registry, or to make a press inquiry, contact the Maritime Documentation Center at (800) 535-8570.
Source: Maritime Documentation Center
Share: