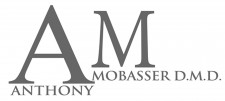 LOS ANGELES, February 7, 2019 (Newswire.com) - Dr. Anthony Mobasser, a cosmetic dentist in Beverly Hills, offers services that can improve a person's smile. During the months of January and February, people often give up on their New Year's resolution to look and feel better.
Studies have shown that a majority of New Year's resolutions fail in February. In fact, U.S. News has done the research and discovered that roughly 80 percent of resolutions fail around this time. Often, people make resolutions to take action to improve their physical appearance in the new year.
Dr. Mobasser, who offers many services such as cosmetic dentistry in Beverly Hills, has experience with helping people to improve their smiles. Nicknamed the "Celebrity Dentist" for his Hollywood clientele, Dr. Mobasser has provided dental bridges, veneers and other forms of cosmetic dentistry for years.
"Sure, this may be the time when plenty of people give up on their New Year's resolutions, but I tell people all the time to push, know what you want, not to lose hope, and make the initiative. This is the time to schedule that consultation to get the smile you've always wanted. If you come on by, I'll sit down with you and figure out the best way we can improve your smile and give you results that make you feel great and last a long time," said Mobasser.
For more information about smile improvement, or to make a press inquiry. Contact: Anthony Mobasser, DMD: 9201 Sunset Blvd. #618. Los Angeles, CA 90029. Call (310) 550-0383 or visit: https://celebritydentist.com.
Source: Celebrity Dentist
Share: