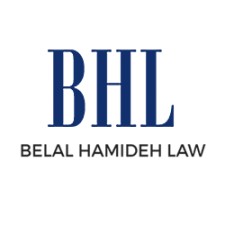 The injury attorney has had several instances of going the extra mile to help injured clients get needed monetary relief.
LOS ANGELES, June 26, 2018 (Newswire.com) - Personal Injury and Workers Compensation Attorney Belal Hamideh has been recognized for several cases where he has gone above and beyond the scope of work that is typical of attorneys. Most recently, he represented a tow truck driver in a trial stemming from a 2008 accident that resulted in serious head and orthopedic injuries. After winning at trial, Hamideh obtained compensation for his client to keep him off the streets. Hamideh's client was living on Skid Row in Downtown Los Angeles since his injuries prevented him from getting a job.
It was previously reported that Hamideh tracked down a Long Beach man through the use of a private investigator to deliver a case award. The search led Hamideh to a local homeless shelter where he was able to deliver the news of a settlement. The 2008 case was recently settled and was for a significantly higher amount of damages and was more impactful for the client.
Now he will have the means to live a more comfortable life.

Belal Hamideh, Lawyer
The man was working as a tow truck driver was unloading a tow truck for a company when one of the truck's cables snapped and hit him in the head, causing head and leg injuries thus leaving him unable to work. For several years he worked with another lawyer. There wasn't any movement in the case until Hamideh took over the case from the other lawyer. The client had difficulties getting any monetary relief because the employer claimed he didn't speak English, denied that the client was his employee and also did not have workers compensation insurance.
When Hamideh got involved in his case, he went to trial and made use of the State of California's Uninsured Employers Fund, (Uninsured Employers Benefits Trust Fund) which protects those injured on the job from not being able to cover damages from employers who are illegally uninsured. Hamideh was able to recover $180,000.00 for his client.
Hamideh said that the injuries the man suffered because of the accident had impeded his ability to make a proper living for himself.
"Now he will have the means to live a more comfortable life," said Hamideh.
For more information about this story, or to make a press inquiry, please call (213) 332-9255.
Source: Belal Hamideh Law
Share: