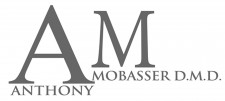 Los Angeles, CA, April 25, 2019 (Newswire.com) - Dr. Mobasser, a cosmetic dentist in Los Angeles, has begun offering zirconia dental veneers. These veneers are made of zirconia porcelain, which is considered to be among the hardest and strongest porcelains available. This material can make the veneers that much more durable and brighter.
Porcelain veneers in Los Angeles offered by Dr. Mobasser are small, ultra-thin shells which cover a patient's teeth. These veneers can make a person's smile brighter and whiter, as they mask most stains or discoloration that may appear on the teeth due to root canal therapy or fluorosis.​
Zirconia veneers are fairly new. Much of the research into these veneers have been done in the last three to four years. To make sure they stay bonded to a person's teeth, a specific, special bonding protocol must be strictly followed. Dr. Mobasser, the Celebrity Dentist, utilizes this protocol as well as cutting-edge technology to give patients sturdy zirconia veneers.
"Zirconia veneers are one of the most exciting advancements in cosmetic dentistry. These make it possible to get your whitest, brightest smile. So many people have used these new veneers to get the Hollywood smile they've always dreamed of," said Dr. Mobasser.
Dr. Mobasser also offers dental crowns, bridges, full-mouth reconstructions and other cosmetic dentistry procedures. He has patients that come to him from all over the world, including many stars of film and television. His "smile makeover" services have brightened the smiles of many.
For more information about dental veneers or cosmetic dentistry or to make a press inquiry, contact Dr. Anthony Mobasser at 9201 Sunset Blvd. #618, Los Angeles, CA 90069 or call (310) 550-0383.
Source: Celebrity Dentist
Share: